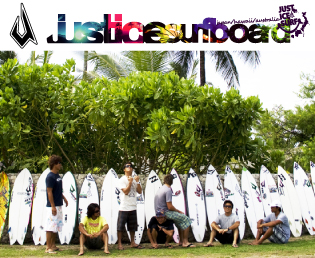 JusticeSurfBoards,

It is a Japan-originated international surfboard brand releasing theJapanese surfing technology to the world. Constantly innovating new things and always aiming for the world standard. Since its foundation in 1992, JusticeSurfBoards have headed and grown toward their goal to become a Japan-originated international surfboard brand. They worked hard branching out their network to Australia and Hawaii to receive more feedbacks from surfers in order to produce better surfboards for a larger variety of users. Their experienced shapers have kept on evolving with a sprit of inquiry to develop and manufacture high-quality products that surfers around the world might fall in love with.

http://www.justicesurfboard.com
RIDER

Born as the son of Mitsuo Tajima, JusticeSurfBoardfs main shaper, Teppei stood out and became a world-class surfer ever since he was a small kid.
On 2007, he becomes the ASP Asian Champion. And on 2008, he becomes the two-time ASP Asian Champion and the JPSA Japan Grand Champion. Now a Hawaii resident, Teppei keeps on being active as a world-class surfer and is one of the most remarkable surfers in Japan. He has also set his eyes on the next generation and is very much interested in nurturing young surfers. He is always thinking out of the box, absorbing and releasing new possibilities.
CREATER

WASHIO uses his pen and brush, always seeking for authentic ways of expression in the illustration and graphic design industry. His self portrait-like comical characters are the result of his experiences,abundant creativity and life itself. His strokes are sometimes bold and sometimes sensitive. And they keep changing and evolving everytime he gains new experiences. View Profile>>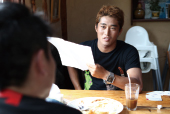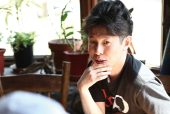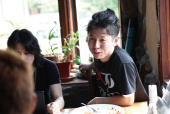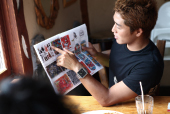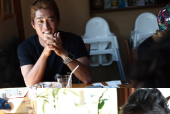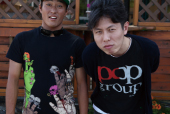 RIDER

He is one of the few surfers who have become a history marker in the Japanese surfing industry due to his glorious achievement of winning the JPSA Japan Grand Championship three years in a row between 1998 through 2000. His surfing is stylish, powerful and speedy. In other words, it is flawless. He is one of the leader developers at JusticeSurfBoard always doing the delicate tunings from the customerfs perspective. He is one of the most valuable surfers in the Japanese surfing scene.
CREATER

Born in 1980. Based in Tokyo.
He starts his career as an illustrator on 2006. His wide variety of styles consists in drawing, illustrating, comic books and collage. His main works includes; "Kan-ROY's CD cover design", "steppin' ahead" logo design, magazine illustrations for "OK FRED"and "SOMEONESGARDEN" ,artwork for "And A" and collaboration with "germ". View Profile>>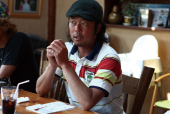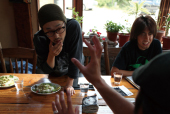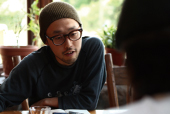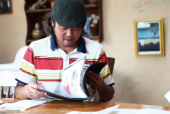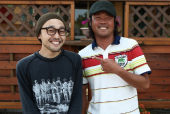 RIDER

Kento is the youngest pro surfer of the JusticeSurfBoard team. He started participating on both international and domestic championships ever since he was a small kid. He took his pro license at his hometown in Chiba, Japan. He keeps on improving his surfing skills by his annual long-stay trips to Hawaii under the guidance of Japan's top surfer and teammate, Teppei. Kento's surfing style has a limitless potential and his maneuvers fascinates his audience.
CREATER

Born in Peru in 1980, he starts drawing at the age of 4. After have lived in Peru, Japan and the U.S. he is currently living in Kanagawa, Japan.
The love that he has toward the nature and to the Surfing, Skateboard and Snowboard culture is often reflected on his artwork. He publishes calendars with drawings combine with Bible verses every year under the
name of "Tomikichi" View Profile>>